The #1 Best Way To Make Corn On the Cob – Corn on the cob is one of life's true joys. The mix of sweet kernels slathered with butter and sprinkled with salt is among the most satisfying and flavorful sides around. Flavor-wise, corn is typically best when it's in season (from late spring to early fall), but it's available in most grocery stores year-round and is the perfect starchy vegetable to accompany practically any meal. And while nothing beats grilled corn at a summer cookout, you can also make perfectly cooked corn on the cob in your kitchen, even if you don't own a grill. Just grab your trusty cast iron skillet and follow the steps below.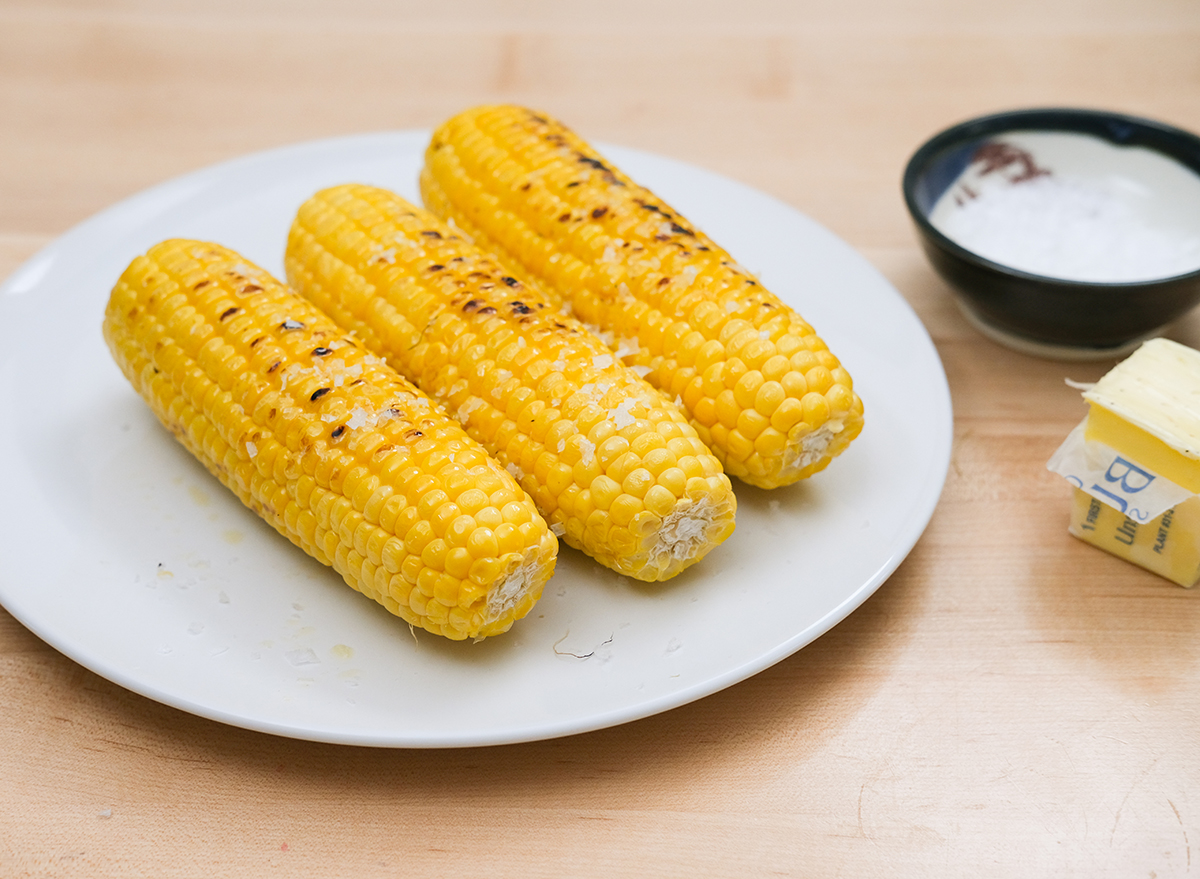 Of course, once you've cooked your corn on the cob, you could just bite right into it. But cooked corn can also be an ideal complement to plenty of other dishes. Slice the kernels off the cob and add them to simple pastas or green salads, or fold them into cornbread or corn muffin batter. For a totally corn-focused moment, make a healthy side dish inspired by elote: Mix the corn kernels with mayo or Greek yogurt, grated parmesan cheese, lime juice, and fresh cilantro. Whatever way you prefer to eat it, read on for the absolute best way to make corn on the cob. And next, check out the What Happens To Your Body When You Eat Corn?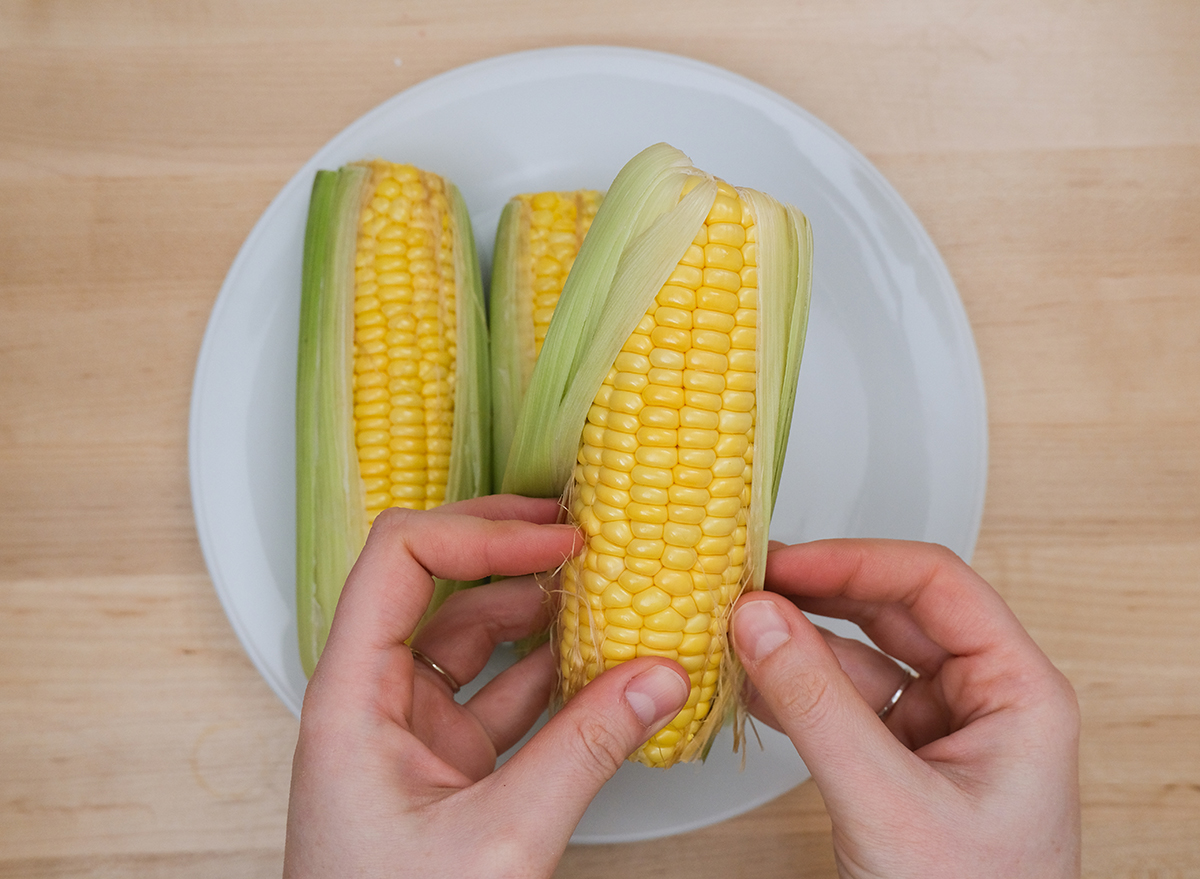 Unlike grilled corn, which usually involves keeping the corn encased while cooking, for this method you'll want to peel back and remove the husks from each ear of corn. Be sure to pull off all the pesky silk strands, too.
When it comes to making the perfect corn on the cob without a grill, the key is to make sure you have a good cast iron pan, since cast iron retains heat more effectively than standard cookware. Heat a large cast iron pan over medium-high heat until very hot, which should take about 3 to 5 minutes. Place as many ears of corn as will fit in one layer in the pan.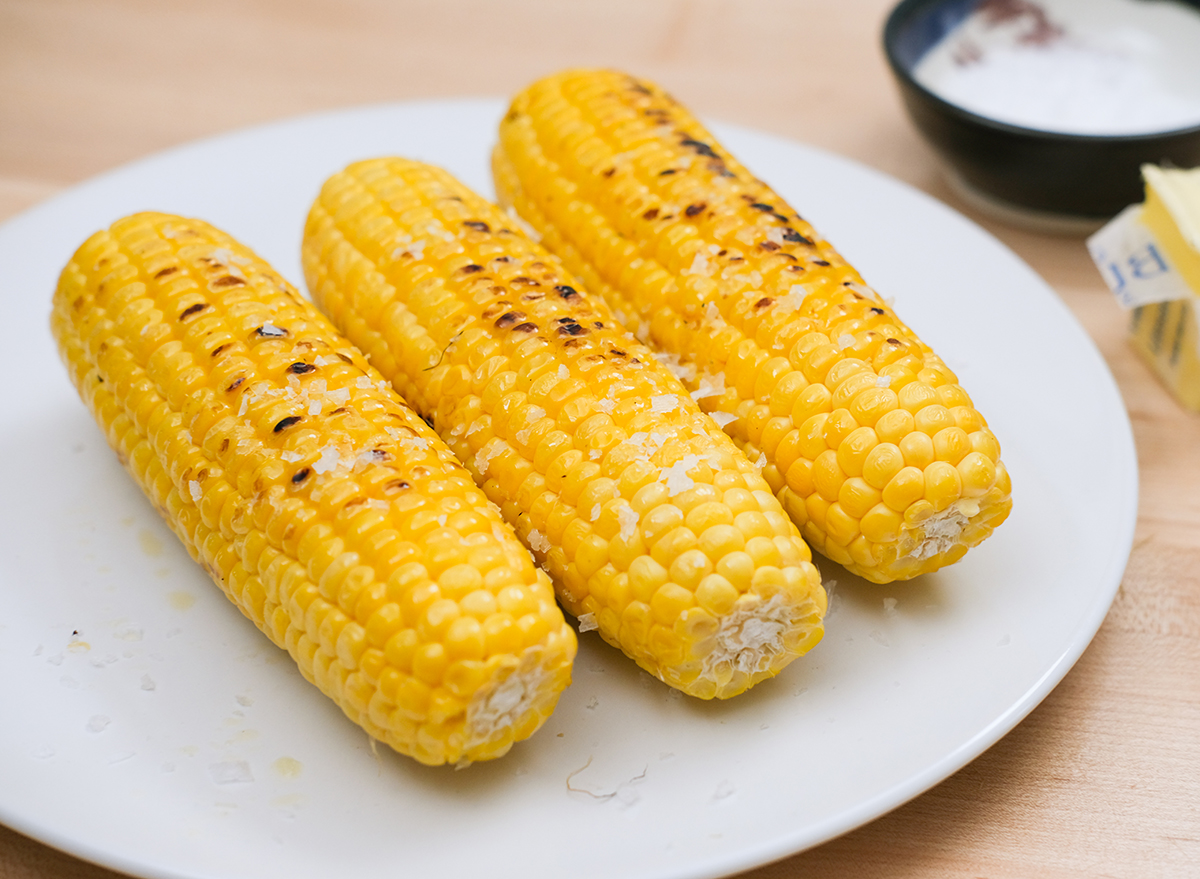 Precise cooking time will vary, but be sure to turn the corn every few minutes to ensure it gets charred all over. You'll want to get some nice brown grill marks (without going overboard—you don't want to burn it!). As the kernels start to yellow and the charring sets in, you should be able to tell when it's time to pop them out of the pan. It doesn't take long!
When you remove them from the pan, rub the hot ears of corn with softened butter and season with flaky sea salt. And voila! You've got the perfect corn on the cob, no grill (or boiling water!) required.6254a4d1642c605c54bf1cab17d50f1e
A version of this article was originally published in January 2020. It has been fact-checked, updated, and partially rewritten.