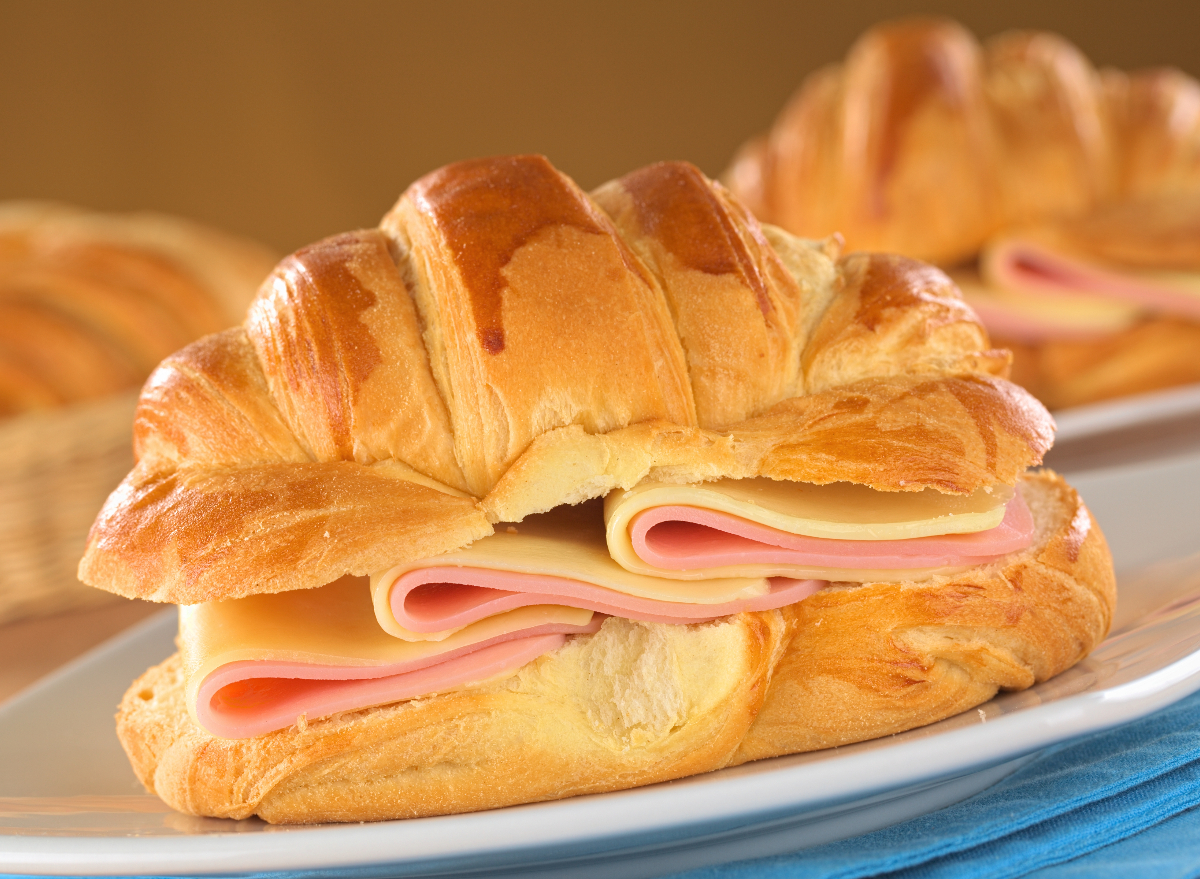 11 Popular Store-Bought Sandwiches Are Being Recalled – Pre-packaged sandwiches can make for an easy, convenient meal, but if you have a food allergy, you're going to want to double-check your fridge.
On Tuesday, the FDA announced that Hearn Kirkwood, a Maryland-based company, issued a recall of 5,895 clamshell containers of various croissant sandwiches because they contain two allergens not identified on the label: milk and soy. This labeling issue can pose a serious risk to people with an allergy or severe sensitivity to these ingredients.
The sandwiches were distributed between Oct. 20 and Nov. 3, 2023 to several states, including Alabama, Connecticut, Washington D.C., Delaware, Florida, Georgia, Kentucky, Maryland, Michigan, North Carolina, Ohio, Pennsylvania, Tennessee, Virginia, and West Virginia.
The recall applies to multiple sandwich varieties sold under the brands Food Unlimited, Jack & Olive, and Sprig & Sprout. "Use by" dates range from Oct. 27 to Nov. 8, 2023. See here for the full list of affected sandwiches and their UPC codes.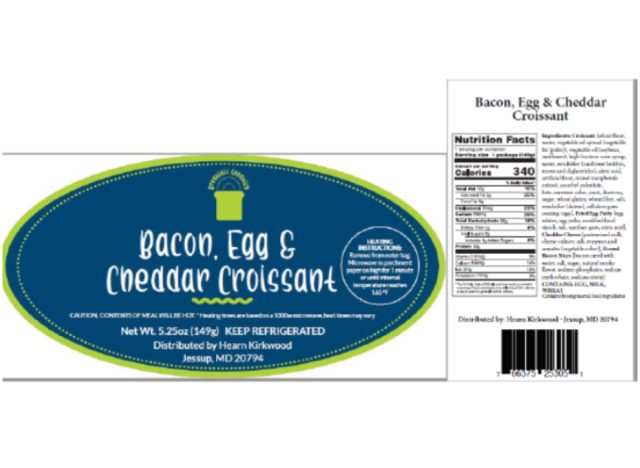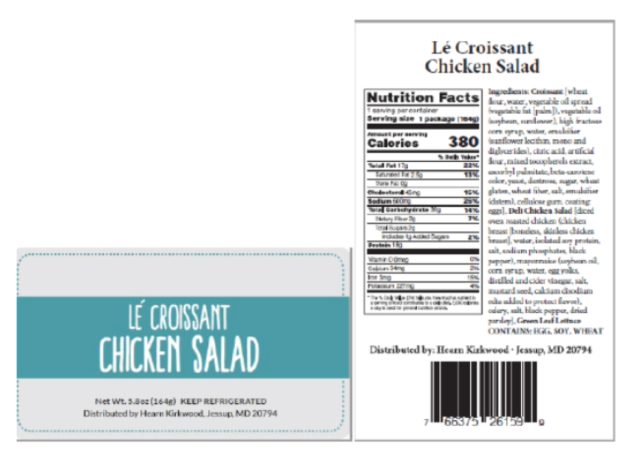 Hearn Kirkwood initiated this recall after one of the ingredient suppliers failed to inform the company about a change in the products' ingredient formulation. In turn, this resulted in the products being sent to customers without the allergens being identified on the label.
No illnesses have been reported, though the FDA urges anyone with an allergy or sensitivity to milk or soy to throw away the product. Those with additional questions about the recall can email [email protected] or call (410) 799-9900 from 9:00 a.m. to 4:30 p.m. EST.
Pre-packaged croissant sandwiches aren't the only recalled items to have on your radar. Earlier this week, Tyson Foods recalled nearly 30,000 pounds of frozen dinosaur-shaped chicken nuggets after some consumers reported to find small metal pieces in the product. There has been one reported minor oral injury connected to the consumption of these chicken nuggets.
A couple days earlier, Fairmont Foods, Inc. issued a recall of more than 147,000 pounds of Kidfresh's frozen spaghetti loops with meat sauce because the product contains undeclared egg, a major food allergen. One customer with an egg allergy reported an adverse reaction after eating this product.
Kindly read more from the website homepage