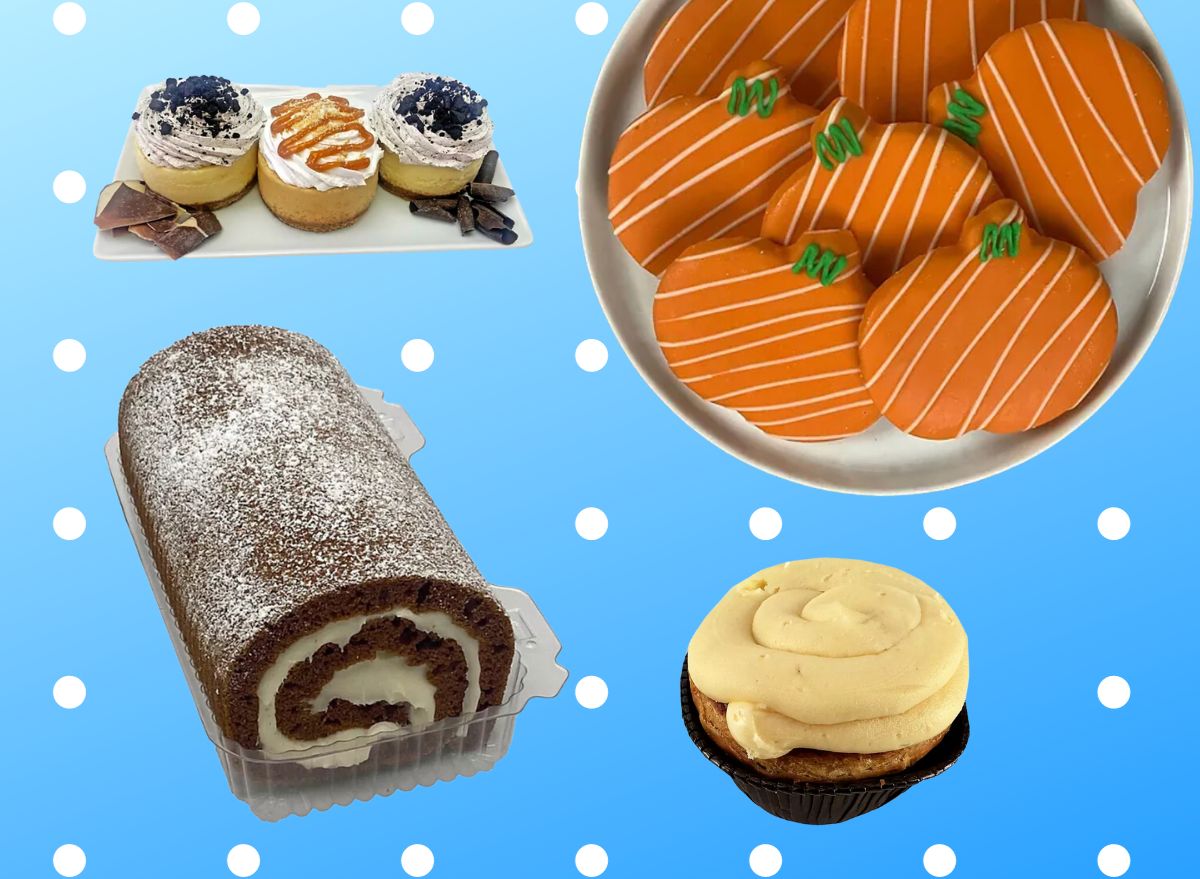 12 Best Sam's Club Bakery Items You Can Get Right Now – The product recommendations in this post are recommendations by the writer and/or expert(s) interviewed and do not contain affiliate links. Meaning: If you use these links to buy something, we will not earn a commission.
Fall is a great season for baking, but if you simply love the warm smell of cinnamon and the taste of pumpkin spice, you can skip the mess in the kitchen and head straight to Sam's Club. The retailer has some seriously delicious fall bakery treats on the shelves, and you'll want to try them out before they disappear.
Whether you love apple turnovers or muffins to enjoy with a hot beverage—or, your kids just love fall-themed bakery cookies—there's something for everyone in store. As the weather turns colder and the sun starts to set earlier, there's no better way to lean into the season than with some wonderfully sweet and comforting baked goods.
Bakery items are so well-priced at Sam's Club that it makes more sense to pick something up than to shop for a long list of ingredients and do the baking yourself. We recently perused the bakery shelves at our local Sam's Club to find the very best treats you'll want to share over movie night, board-game night, or at a festive fall gathering.
Here are the top 12 items to pick up right now:
Pumpkin Spice Cake Balls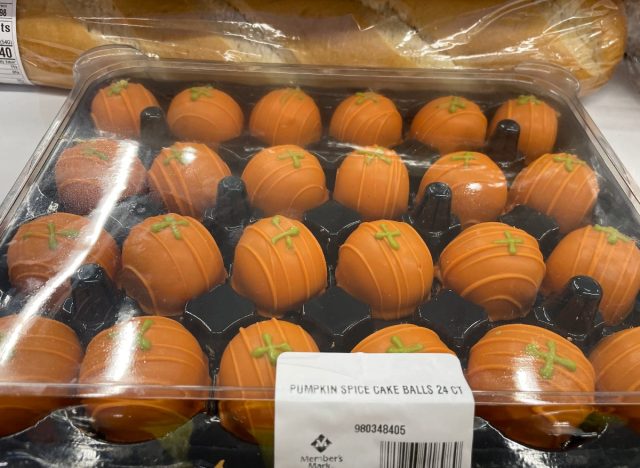 These cake balls are shaped like the most adorable little pumpkins. With a luxurious orange coating and little bit of green icing for stems, they will be the hit if any fall party. If you're a lover of pumpkin spice, these are sure to be a new fall favorite. You get 24 of them in a tray, which sells for $11.25.
Gourmet Dipped Apples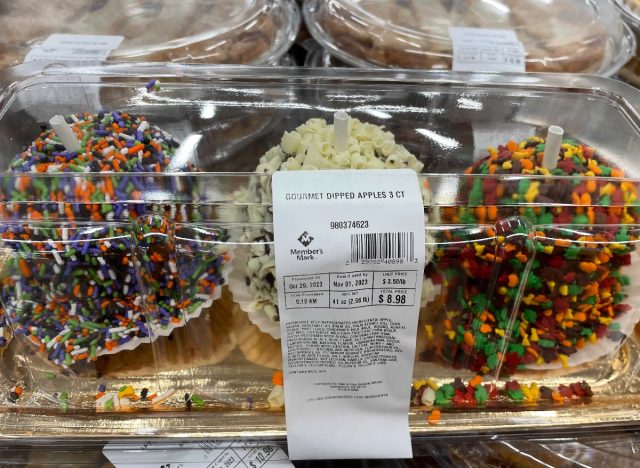 You can get your fruit and your sweet fix in one shot with these over-the-top dipped apples available right now at Sam's Club. There are three in a package, and each has a different dip—one with sprinkles, one with white chocolate shavings, and another with multicolored leaf candies. For $8.98 per package, this is a great value, especially considering that these apples are huge!
Pumpkin Cream Cheese Cake Roll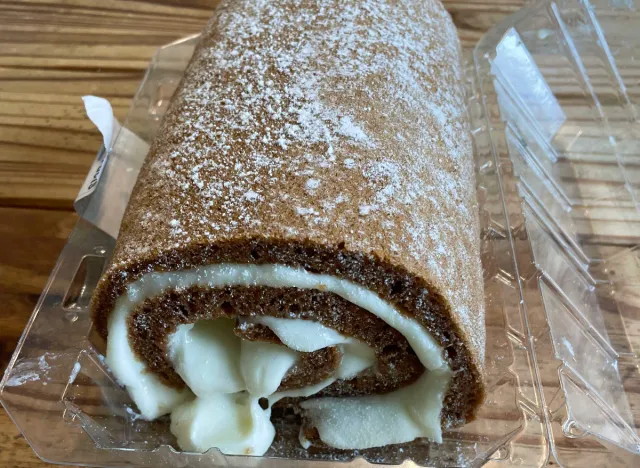 This pretty pumpkin cream cheese cake roll is swirled full of decadent pumpkin-flavored deliciousness. If you love layers of cream cheese in your cake with a distinctive fall spice, this one's for you! The roll itself looks like a perfect swirl of sweetness and the whole thing is dusted with powdered sugar for good measure. Pick one up to enjoy with a chai latte or hot apple cider for $8.98.
Caramel and Cookies 'n Crème Cheesecakes Variety Pack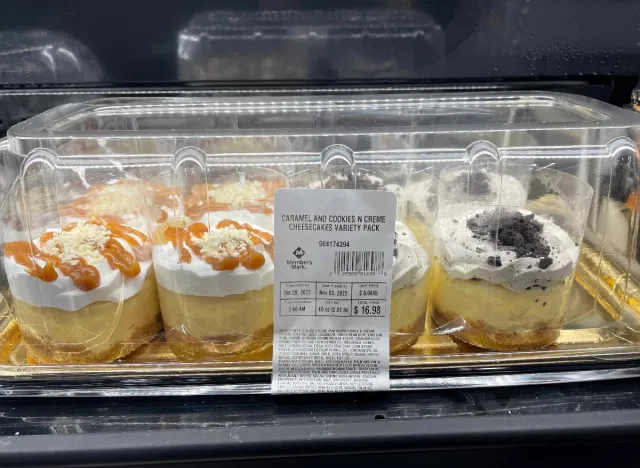 These individual cheesecakes are perfect for sharing with friends or for your next fall dinner party. No need to slice up a cake as everyone gets their own individual treat! Four of the eight cheesecakes have a decadent salted caramel topping, which feels very fall-like, and the other four are topped with cookies n' crème, a classic flavor. Pick up this pack for $16.98.
Cinnamon Crunch Muffin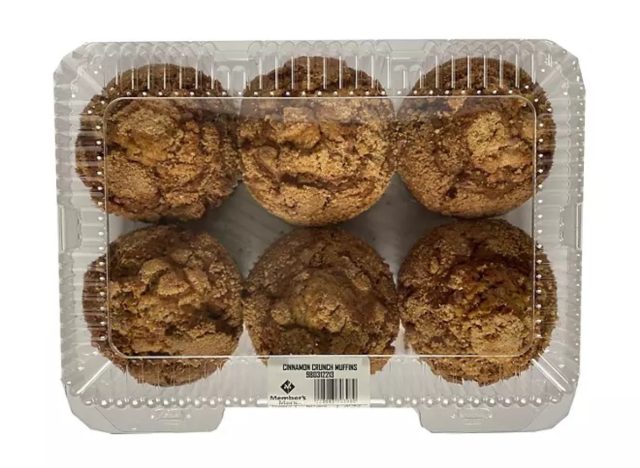 These huge cinnamon muffins are a fall treat indeed! Their lovely warm brown color is inviting and the crunchy, crumbly streusel topping gives this baked good the perfect texture. Share one of these over coffee with a friend or indulge in one for breakfast. A package of six muffins costs $4.98.
Holiday Muffins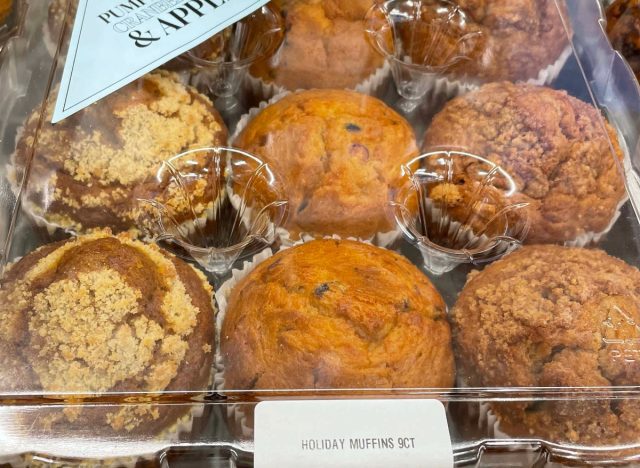 If you're bringing muffins to a friend's house or your family just loves variety, this package of nine holiday muffins for $7.48 is a good value and is sure to be devoured in no time. Featuring three fun, fall flavors—pumpkin streusel, cranberry orange, and apple pie—they are made with real ingredients like diced apples, and there's enough choice here to satisfy all tastes.
Cinnamon Roll with Cream Cheese Icing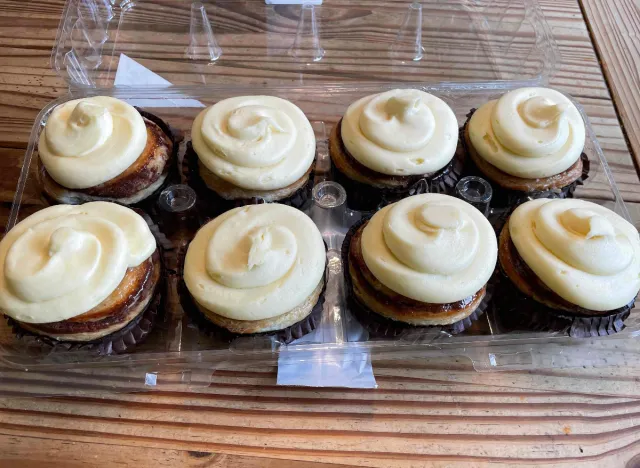 This big pack of eight individual cinnamon rolls is sure to be a hit on Sunday mornings, or anytime you're craving a sweet fall treat. Making cinnamon rolls from scratch is very labor-intensive, but for $8.98, you can pick up this fall favorite. Be sure to follow the instructions on the package and heat before serving to get that warm cinnamon taste.
Football Cutout Cookies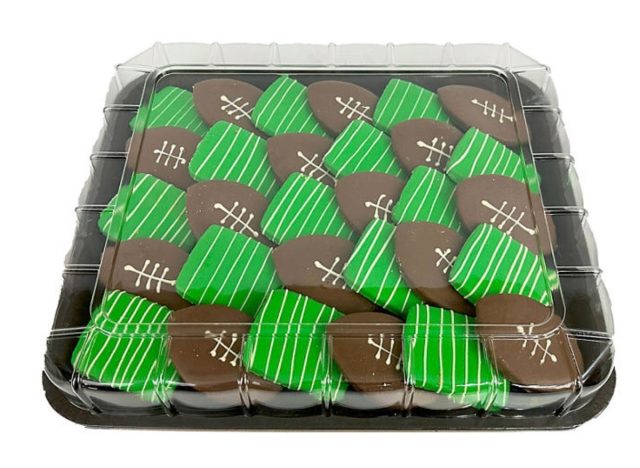 You'll be a hit on game day when you put out this package of 15 football themed cookies for your guests. With two different shapes—footballs and football fields—these buttery sugar cookies are coated in delicious, decorative icing. You can score them for just $10.98.
Breakfast Tray
Bring this tray of 40 baked treats to your next book club meeting or club gathering, and you'll be the hit of the party! Featuring six different treats including raspberry sliced loaf cakes, lemon sliced loaf cakes, chocolate chip muffins, cranberry orange muffins, mini apple fritters, and crumb cakes, there's something to sweeten up everyone's fall morning. Get this one for $20.98.
Apple Turnover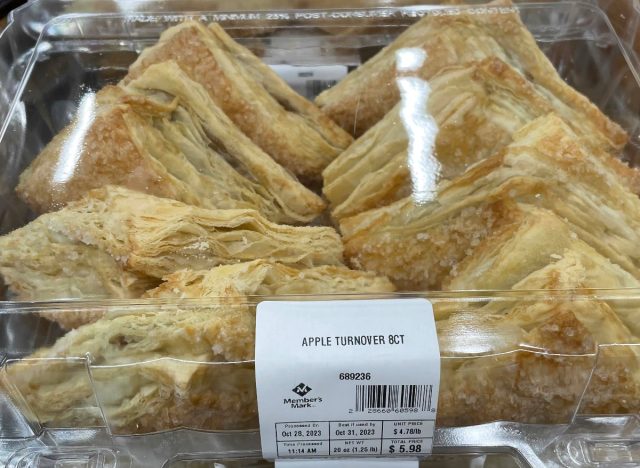 A pastry filled with sweet apples that's folded over so you can take it on the go? Yes, please! This package of eight apple turnovers sells for $5.98. Just try to resist the flaky, pastry dough and the sweet, cinnamon-flavored apple filling. It's everything you love about the season in one perfect bite.
Fall Cutout Cookies
This package of 15 pumpkin-shaped cookies is too good to resist at $10.98. These big buttery sugar cookies will be a hit with kids and adults alike. They feature orange icing finished off with white and green piping to make them look like pretty pumpkins. Skip the baking and spend more time playing in the leaves when you have these on hand!
Gourmet Brownie Tray
Sam's Club is famous for this decadent brownie tray and now it's back, but with fall vibes! You get 24 big brownies for $18.44 and the ones in the middle are decorated with the cutest little orange pumpkins. This is one treat you would probably eat in any season. But, with the fall theme, they are just too good to resist.
Kindly read more from the website homepage