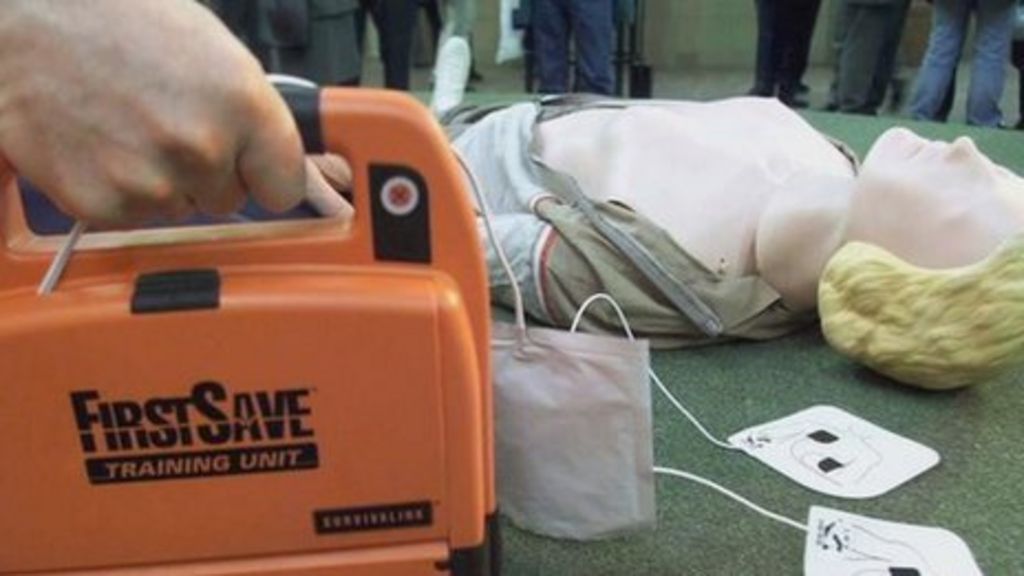 The FA and British Heart Foundation are giving more than 900 life-saving defibrillators to non-league and community football clubs so players who suffer a heart attack on the pitch have a better chance of recovery.
It comes a year after the Bolton midfielder Fabrice Muamba nearly died on the pitch after going into cardiac arrest.
Paul Barham told BBC Radio 5 live's Breakfast how his 13-year-old son, Quinton, was saved by a defibrillator in February when he collapsed during a match.