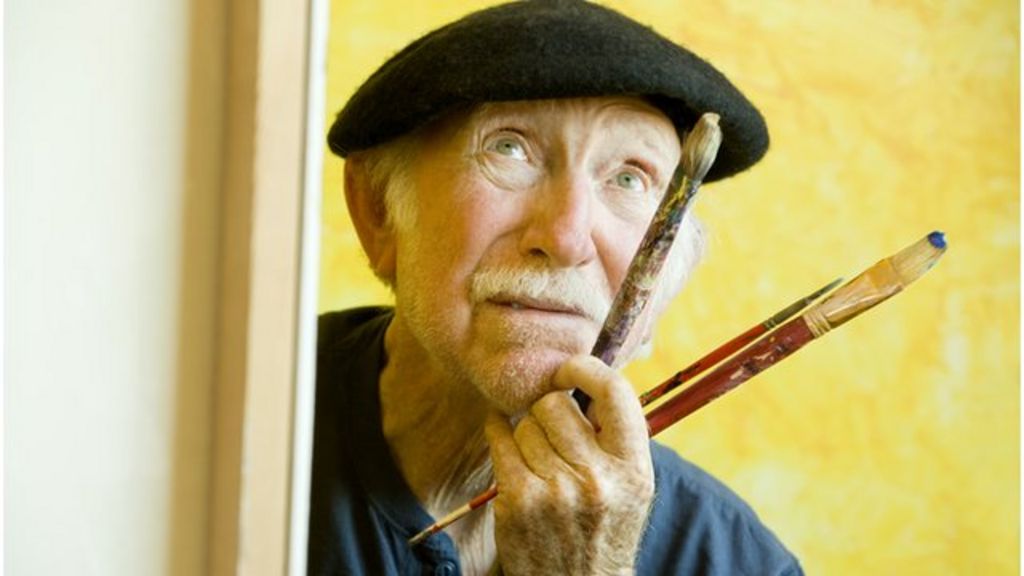 Proponents of the arts have long argued that creative therapy can help ageing patients. Now, scientists have begun investigating that claim.
Shula Strassfeld holds back the emotion as she describes dancing with her 92-year-old father, a wheelchair-using victim of dementia.
"I went to visit him for his birthday and we danced. We put on some music and I moved his wheelchair around. The look on his face was absolutely priceless," she says.
"Even though the next day he didn't remember it had happened, his soul remembered. His body remembered. There was something in him that had changed because of that experience. He was more alert, he was more active – and I just wish I could do that every day."
Strassfeld, 66, is a professional dancer, teacher, and member of Dance Exchange, a Washington DC-based company that has collaborated with neuroscientists and independent health organisations to explore the benefits of music and movement for older people.
She says the anecdotal evidence of these benefits is overwhelming.
Now, researchers are beginning to suggest that her attempt to connect with her father through dance may have scientific merit. Studies show that dance might benefit dementia sufferers through its ability to stimulate many different functions of the brain.
"A choreographed dance is not only one in which a person is gaining physical aerobic capacity, but they're also listening to music and moving their body in unison with that," says Thomas Prohaska, dean of the College of Health and Human Services at George Mason University in Fairfax, Virginia.
"What's happening is that [participants] are beginning to understand the nature of movement and sequencing. As a function of that they improve cognitive skills that don't normally show up in other forms of intervention."
A new report from a National Academies workshop on the arts and ageing warns that the number of Americans with Alzheimer's disease will more than double by 2050 to 13.2 million, from about 5.1 million today. The direct cost of their care will soar to $1.1tn (£730bn) from $172bn over the same period.
The report looks at various ways the arts may address some of the symptoms of such chronic diseases, as well as the need for more research.
"Most of the studies that have tried to demonstrate these effects haven't really met the rigorous standards of scientific research," says Lis Nielsen, programme director in the Division of Behavioral and Social Research at the National Institute on Aging (NIA).
"In addition, there are very few studies that have had a cost-benefit analysis. So if we want to be able to both fund arts programmes and encourage them to be adopted by the wider community we really need to show there are proven health benefits."
That is why the NIA is funding new research on ways the arts can help people age more healthfully and maintain their independence longer.
"At one level we're interested in some of the basic mechanisms, things that you can study through neuroscience or other approaches, that explain how arts improve health," she says, "whether it's improving your cognitive function, perceptual abilities, and other capabilities for everyday function.
"At the other level we're interested in how programmes can be developed and sustained to impact people's health. If we find that a programme has a health benefit then we would really like to know we can make it accessible to a lot of people."
Such research is becoming an urgent priority for policymakers.
About 40 million people in America – 13% of the population – are older than 65, and 5.5 million have surpassed 85. But many among the nation's ageing population also suffer from chronic disease.
"The healthcare system really needs to pay attention much more than it has in the past to primary prevention among older adults, to improve the health of individuals and help them maintain it," says Prohaska.
"I would suggest that art has a major role. Where it stands in the scheme of things is yet to be determined."
Even absent definitive scientific proof of its effectiveness, many healthcare programmes offer arts activity as a therapy or health intervention.
Iona's Wellness and Arts Center in Washington DC incorporates the arts in all areas of its services for seniors. The centre has a 93-year-old artist in residence, curates exhibitions on the premises, and collaborates with one of the nation's oldest art museums, the Phillips Collection.
Such activities are part of a holistic approach to ageing, says Gay Hanna, executive director of the National Center for Creative Aging.
"The arts are intrinsically part of us," she says. "We are aesthetic beings and that's how we process the world."
And as the need for cost-effective healthcare increases, Hanna believes the arts will play a greater role in healthy ageing. "The evidence for the arts and humanities has grown exponentially over the last 20 years," she says.
"The anecdotal information and the limited trials that we've seen clearly suggest that we have something very important here that we have not given full attention to," says Prohaska.
"Just 20 years ago, the field of physical activity and aging was in its infancy and now everyone recognizes the potential impact on chronic conditions, primary prevention, and cognitive status. It turns out that the arts could have a beneficial impact too.
"Hopefully it won't take us 20 years to get to that level."